[ SPEAKING ]
"Laura (is an) awesome example of being the change we want to see in the world. Awesome speaker and example for empowering fellow women. Incredible message!" - Kenzie Enright, Milwaukee Women's Entrepreneurship Week founder (as shared on Twitter)
Laura S Gmeinder is a passion igniter. She's top rated national speaker who combines her background in adult education with her experience as a leadership coach, business consultant and community leader to offer her audience an engaging, entertaining and educational presentation style. Her keen sense of humor does not disappoint, and her vulnerability makes her relatable. She challenges and inspires audience members to lean into their potential, step up as leaders and put their values into action to make an impact on the world. She is available for keynotes, workshops, training and facilitating. She would also love to be a spokes person for your company or campaign or to emcee your event.
"Laura delivered an EMPOWERING message to our United Way/Dane County Administrators of Volunteer Services conference participants. Her warmth, generosity, and ENTHUSIASM were INSPIRATIONAL and everyone in attendance enjoyed the session. We received very positive feedback from participants and hope she will join us for future programs. On behalf of the conference planning team, I wanted to to thank her for being such a great presenter!" ~ Sara Minkoff, Conference Planning Committee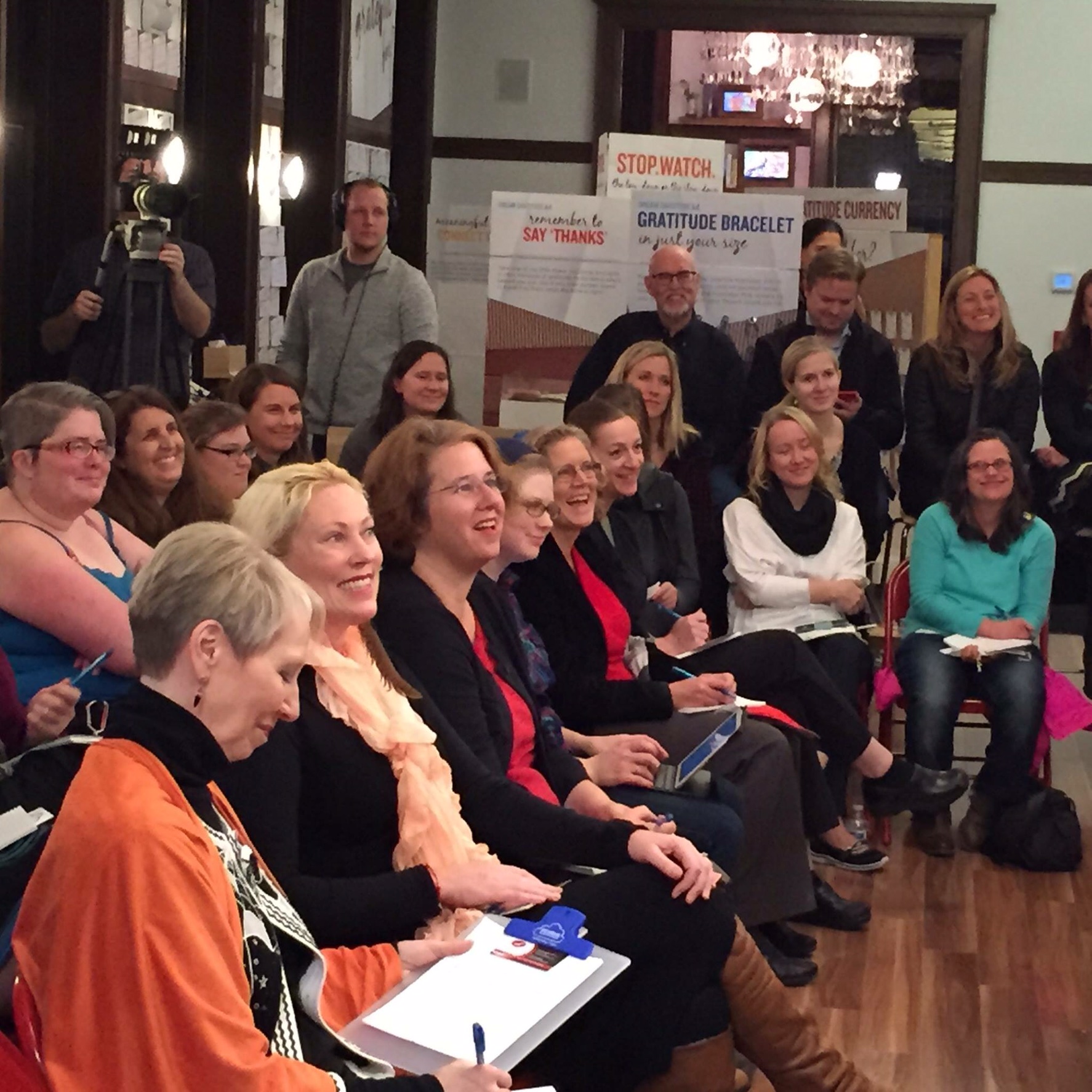 "Laura went above and beyond for our organization and was professional, graceful, and engaging. She is the perfect speaker for any event! She is also extremely organized and made my job very easy! If I could give her 6 stars (out of 5) I would." Laura Christenson, Lawrence University
Topics:
Business Development & Personal Branding

Communication & Corporate Coaching

Women's Leadership

Work Life Balance (Blend) & Goal Setting
"YOU WERE AWESOME. Thank you for sharing your insight with us!" Jessica Harrington, Evening Anchor, Ch 23 ABC Bakersfield, CA (as shared on Twitter)
Popular presentations:
Business Development
Make Your Mark: Establishing Yourself as a Thought Leader
Creating a Coaching Culture

Clarity & Courage: How to be a Goal Getter
Communication
Say What? Communicating for Impact

Our Vital Voices: Communicating While Female
Leadership
It's More Than A Fuzzy Feeling: Emotional Intelligence as a Competitive Advantage

Life on Your Terms: Creating a Life You Love
"WOW! Looking at the evaluations I have to say it looks like you hit a home run, maybe a game-winning home run in the bottom of the 9th with the bases loaded, to win. FANTASTIC feedback!" (Aspiring Leaders Training Series) ~Robert Toomey, Ed.D., Program Director – Leadership, Management & Workplace Skills University of Wisconsin-Madison, Division of Continuing Studies
CLIENTS (past + present + future) INCLUDE:
AAA Wisconsin (The Auto Club Group)
The Alliance
American Family's DreamBank
Bakersfield (California) Women's Business Conference
Business Volunteer Network (United Way)
BRAVA Magazine- Thrive Conference
Cassling "Invest in You" Seminar (Cassling is an Advanced Partner of Siemens Healthineers)
CW 57 Talk of the Town
CW 57 Girl Talk
CultureCon (June 6-7, 2018)
Dane County Administrators of Volunteer Services
Department of Workforce Development Job Services Bureau & Division of Rehabilitation
Disrupt Madison
Disrupt Milwaukee
Dubuque Women's Leadership Network Annual Conference
Greater Madison Area Society of Human Resource Management
Greater Milwaukee Association of Realtors- WomenStrong! conference
Iconica Creates
International Public Management Association (IPMA- HR Wisconsin) 2017 State Conference
International Public Management Association (IPMA) 2018 Regional Conference
Junior League of Madison
Kappa Alpha Theta Sorority
Ladies Who Lead Workshops
Lawrence University (Appleton, Wisconsin)
Leadership Greater Madison
Love, Madison Weddings
Madison Area Business Consultants
Mega Rentals, Inc.
Milwaukee Women's Entrepreneurship Week
Oregon High School
P.E.O Philanthropic Educational Organization
Short Stack Eatery
S.C.O.R.E.
State of Wisconsin Training Council
Strategic Collaboration for Community Engagement Conference
United Way of Dane County Community Impact Awards
United Way of Dane County Women's Leadership Council
University of Wisconsin- Division of Continuing Studies
University of Wisconsin- School of Pharmacy
University of Wisconsin- Leadership and Management Development Conference
University of Milwaukee- Women's Leadership Conference
Verona Public Library
Village of Schaumburg (IL) Community Awards Luncheon
Women of Worth (WOW) LaCrosse chapter
Women of Purpose Madison, WI (Memorial High School)
YWCA Moxie (women's leadership) Conference
BOOK Laura Gmeinder TODAY
For availability and speaking fees, please use the form below or email: laura@lauragmeinder.com.